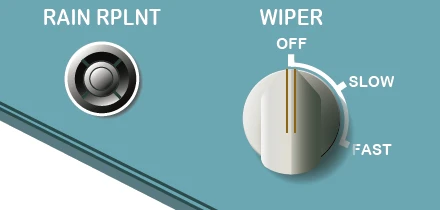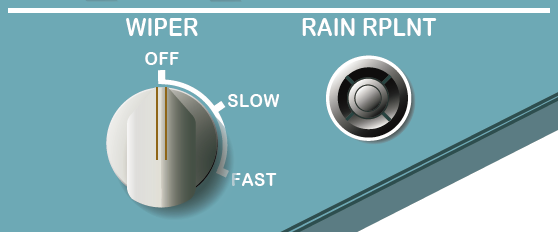 WIPER rotary selector
Each rotary selector controls its wiper at low speed, high speed, or intermittent sweeping . When turned off, the wiper stops out of view.
RAIN RPLNT pb
Each of these buttons controls the application of rain repellent fluid to the corresponding side of the front windshield.
When the flight crew pushes the button, the timer applies a measured quantity of rain repellent to the windshield. To repeat the cycle, the flight crew must push the button again.
This function is inhibited when the aircraft is on the ground and the engines are stopped.